TESL Nonprofit Organization
TESL Nonprofit Organization provides counseling and educational services to anyone seeking advice regarding education. In addition, TESL Nonprofit Organization provides teaching materials and supplies to ensure DRB Expert Tutors maintains their ability to provide quality education. We invite donors to sponsor group of students to participate in webinars and group tutoring.
Parents are Partners in Education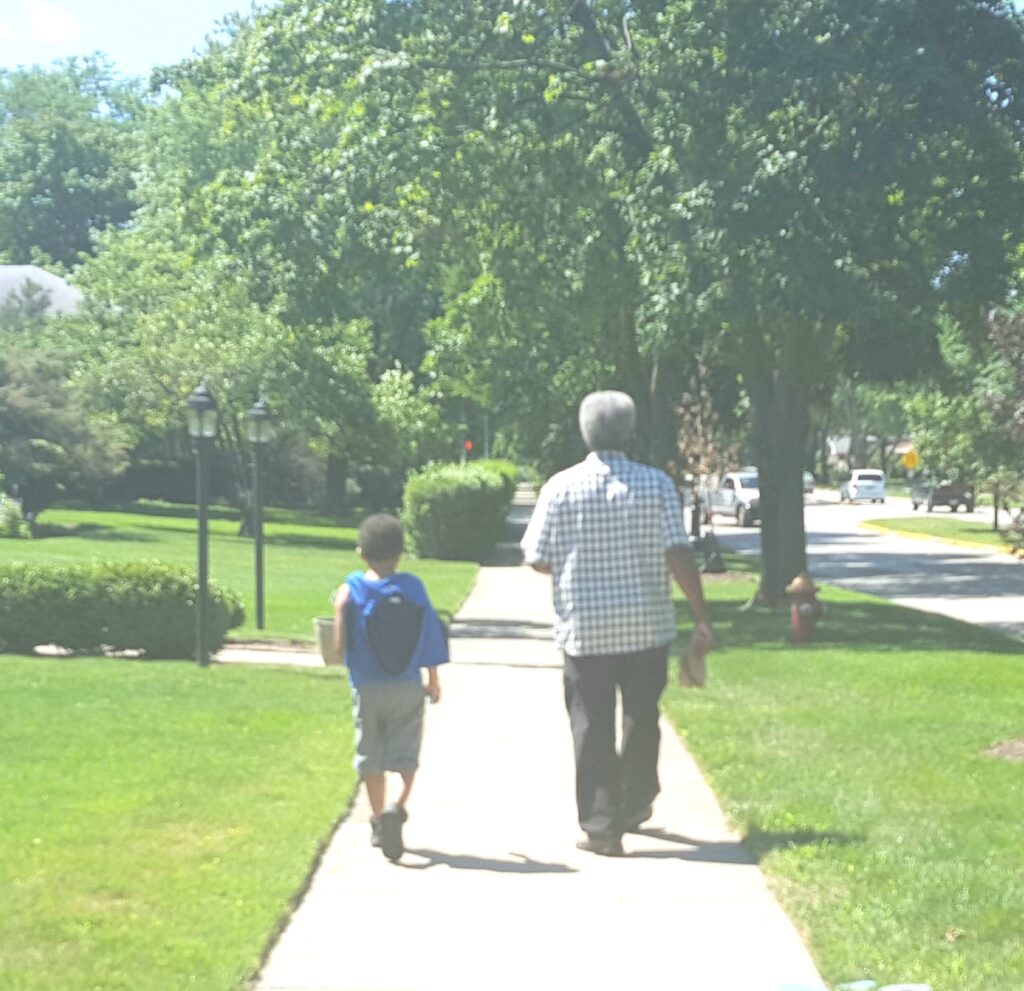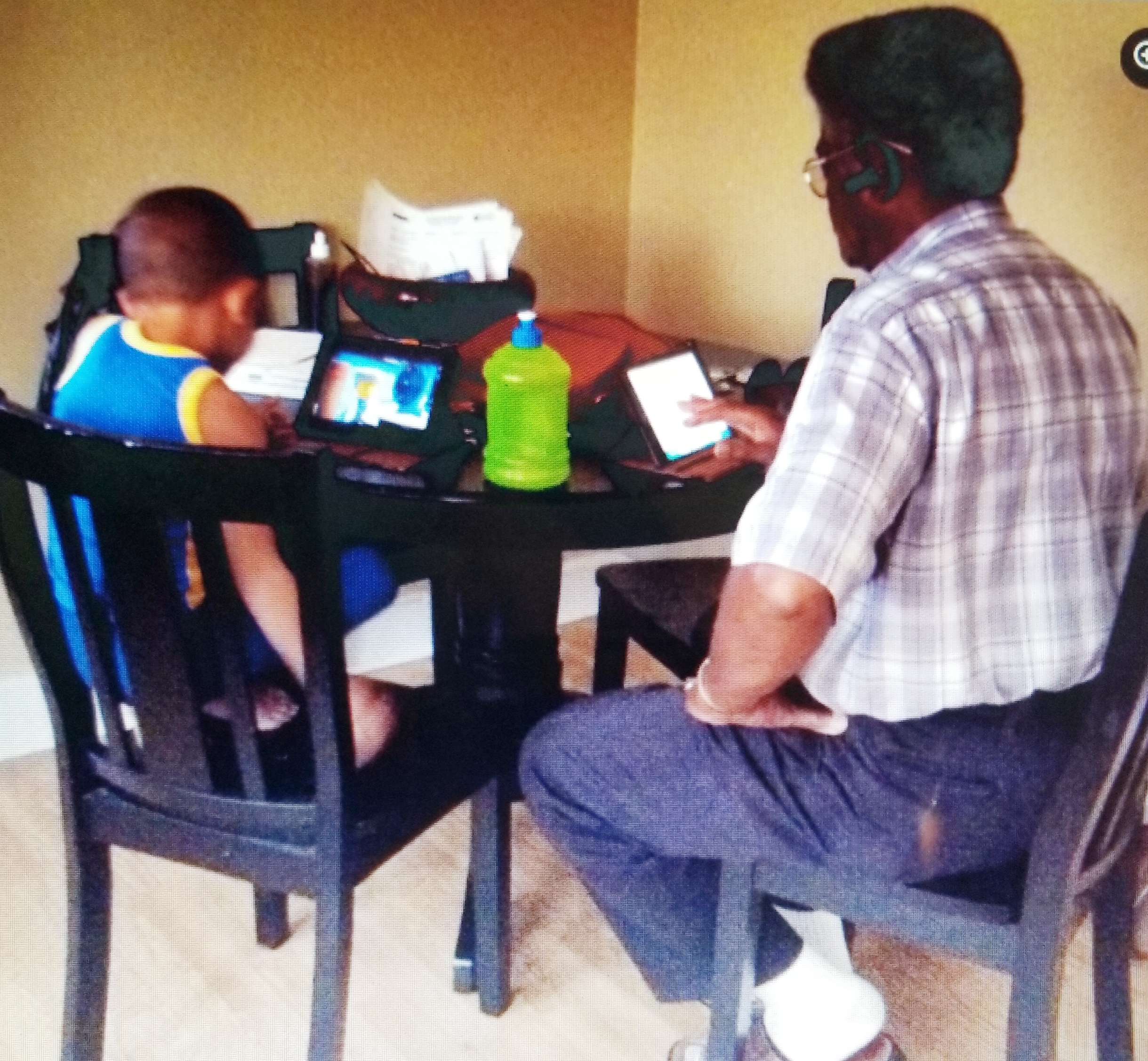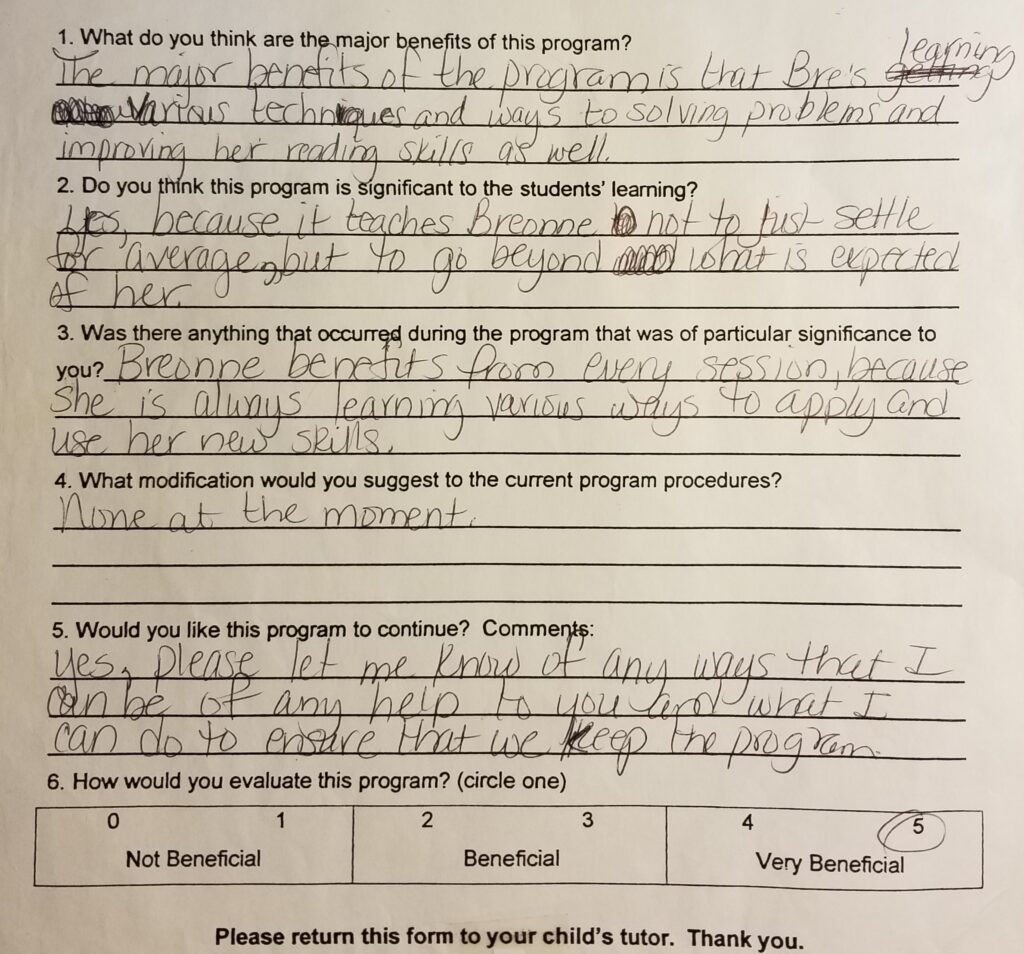 The major benefits of the program is that Bre's learning various techniques and ways to solving problems and improving her reading skills as well. This program is significant to students' learning because, it teaches B… not to just settle for average, but to go beyond what is expected of her.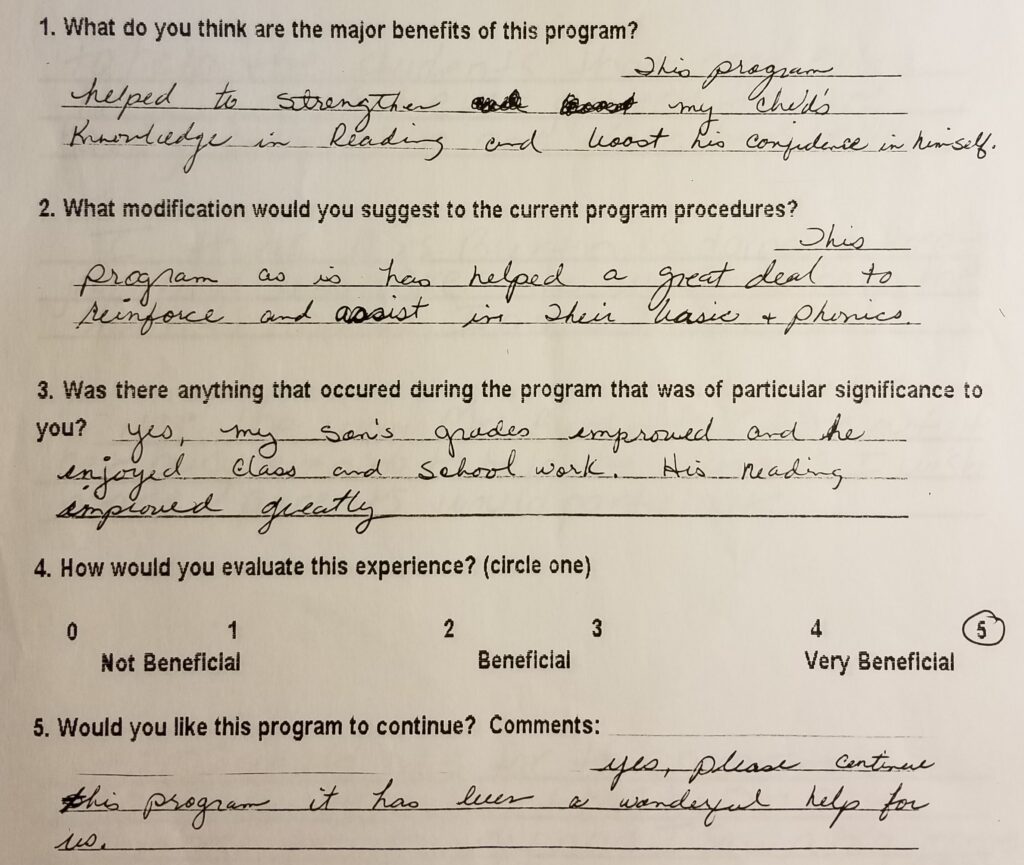 This program helped to strengthen my child's knowledge in reading and boost his confidence in himself. This program as is has helped a great deal to reinforce and assist in their basic and phonics. Yes, my son's grades improved and he enjoyed class and school work. His reading improved greatly.
This program helps Deandre in comprehending. In the beginning he couldn't at all but his skills have improved. The teacher was helpful in showing parents how to help their children. Yes, I like this program to continue. I feel Deandre has improved but still needs help with other skills.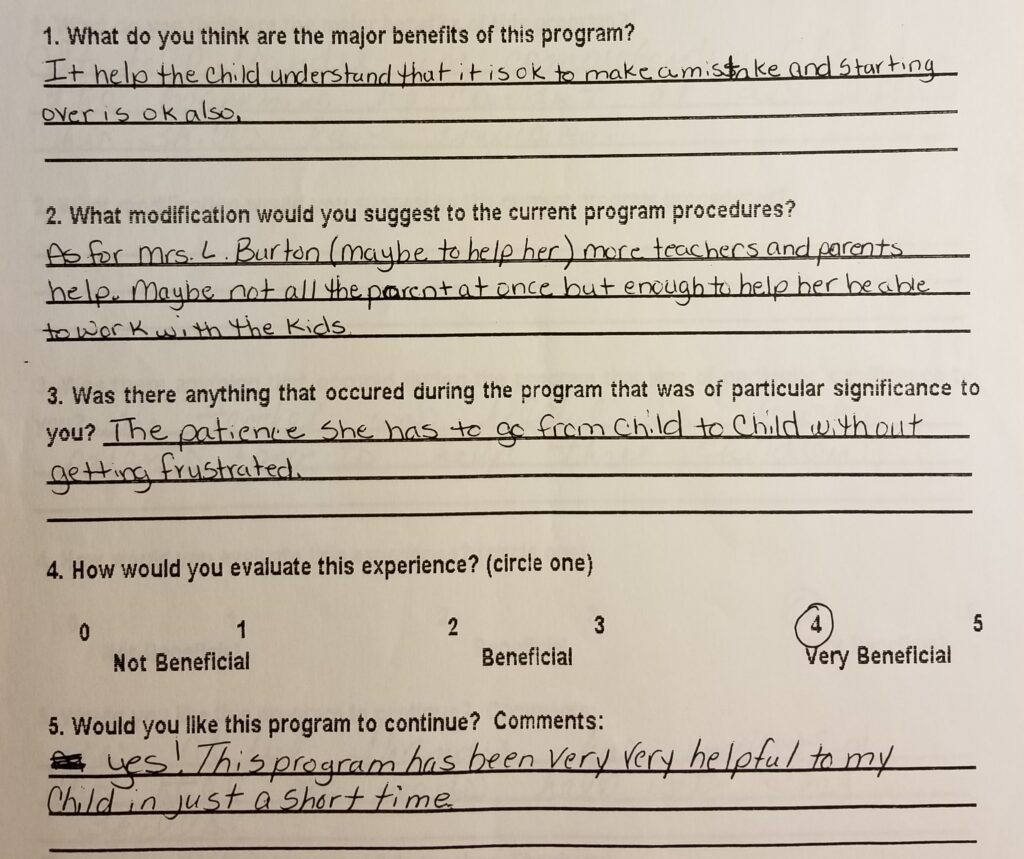 This program helps the child understand that it is ok to make a mistake and starting over is ok also. As for Mrs. L B (maybe to help her more, teachers and parents help. Maybe not all the parents at once but enough to help her be able to work with the kids. The patience she has to go from child to child without getting frustrated is significant to me.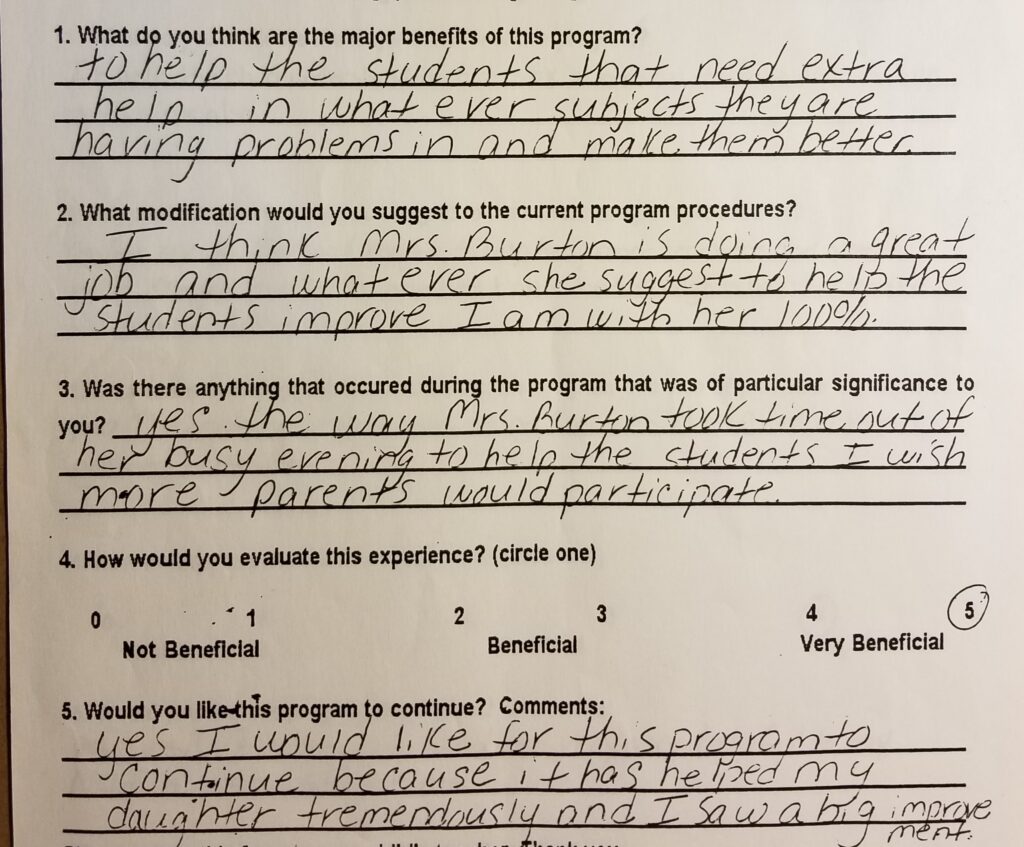 The major benefits of the program is to help the students that need extra help in whatever subjects they are having problems in and make them better. I think Mrs. Burton is doing a great job and whatever she suggest to help the students improve, I am with her 100%. I wish more parents would participate. Yes, I would like for this program to continue because it has helped my daughter tremendously and I saw a big improvement.
I have a chance to talk about my child on a 1:1 basis with the teacher. Ms. Burton was very specific about the good and not so good aspects about my child's education (classroom). She told me to work on the not so good things. Ms. Burton always makes me and my child feel so good . She is very unwavering.